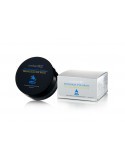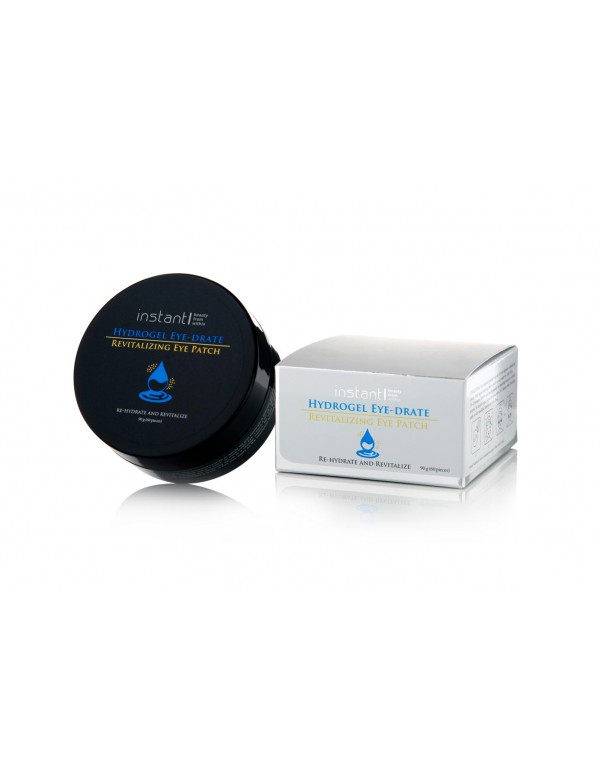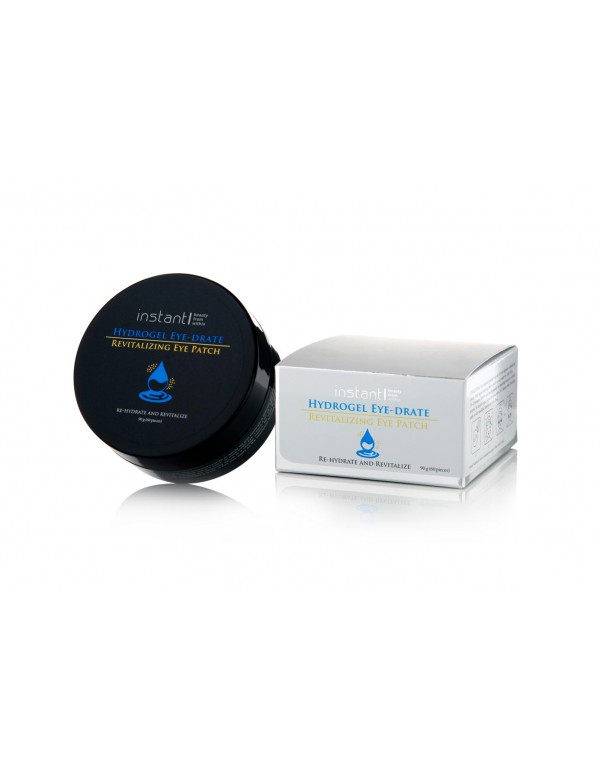  
Hydrogel Eye-drate Revitalizing Eye Patch
Promotes collagen synthesis and boosts elasticity

Reduces appearance of fine line and wrinkles

Helps reduce under-eye puffiness

Helps reduce formation of dark circles

Intensively hydrates the delicate area around the eye
A unique black with a hint of gold shimmer, jelly-like eye-contour gel patch that is a perfect morning pick-me-up with its cooling and soothing effect and a nightly relaxing routine to help re-hydrate and revitalize tired and puffy eyes after a long day. It contains Niacinamide, Hydrolyzed Collagen, Sodium Hyaluronate and Peptides to provide intense hydration, improves skin elasticity, revitalize under eye area to help diminish the appearance of dark circles, de-puff, and brightens eyes. It prevents and reduces the multiple signs of skin aging such as expression lines, wrinkles, and loss of firmness, dullness and dehydration leaving your skin smooth and supple. It is also perfect to use on the nasolabial furrows or smile lines, frown lines and necklines. 
Niacinamide is a potent cell-communicating ingredient that offers multiple benefits for aging skin. It improves skin's elasticity, help erase discolorations, and revive skin's healthy tone and texture.
Hydrolyzed Collagen: Collagen acts as the support structure for the skin. Loss of collagen can cause the wrinkles. It is known to make the skin firmer, treat aging signs such as wrinkles and skin sagging.
Sodium Hyaluronate: A moisture retaining ingredient. Sodium Hyaluronate is the salt form of Hyaluronic Acid, a water-binding ingredient that has the ability to fill the spaces between the connective fibers known as collagen and elastin. Hyaluronic Acid is often injected into the skin (on the face most often), and hydrates and separates the skin, allowing it to retain water and create a plumping effect. Sodium Hyaluronate has been used for moisturization and wound healing since its discover in the 1930s. According to DermaDoctor.com, it is comprised of small molecules that penetrate the skin easily, and can hold up to 1000 their own weight in water. Because the skin naturally loses its water composition as it ages (going from 10% - 20% water to less than 10%), Hyaluronic Acid and Sodium Hyaluronate can replace some of the water lost in the dermis, and potentially fight wrinkles and other signs of aging. 
Acetyl Hexapeptide-8: Commonly referred to as "Botox in a jar" because it's believed to inhibit the release of neurotransmitters and relax the facial muscles- thus reducing expression lines and wrinkles."

Key Issues

Tired and puffy eyes
Dark circles and multiple signs of skin aging

Ingredients

Water, Glycerin, Dipropylene Glycol, Chondrus Crispus Powder, Benzyl Glycol, Ceratonia Siliqua (Carob) Gum, PEG-60 Hydrogenated Castor Oil, Xanthan Gum, Allantoin, Niacinamide, Ethylhexylglycerin, Butylene Glycol, Tocopheryl Acetate, Raspberry Ketone, Dipotassium Glycyrrhizate, Synthetic Fluorphlogopite, Adenosine, Disodium EDTA, Carbon Black, CI 77891, Sodium Hyaluronate, Fragrance, Phenoxyethanol, Propylene Glycol, Ceteth-25, CI 77491, 1,2-Hexanediol, Tin Oxide, Hydrolyzed Collagen, Glycine Soja (Soybean) Oil, Sodium Oleate, Hydrogenated Lecithin, Acetyl Hexapeptide-8.

Product Usage

Use enclosed spatula to gently lift and separate a delicate gel patch.  After facial cleansing, place a patch on each under eye. Leave it for 15 - 20 minutes. Remove and gently massage the remaining serum in a circular motion. No need to rinse. Repeat the procedure 2 to 3 times a week. It can also apply on the nasolabial furrows or smile lines.