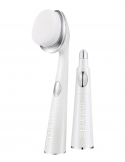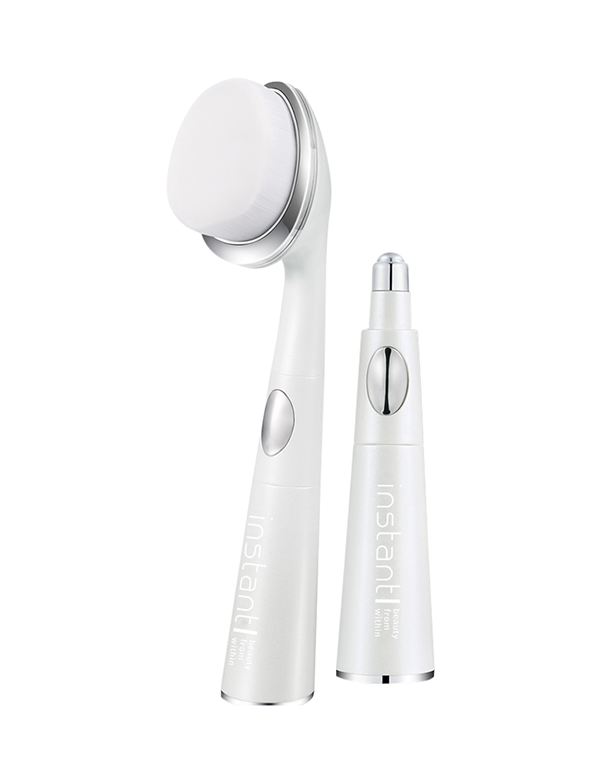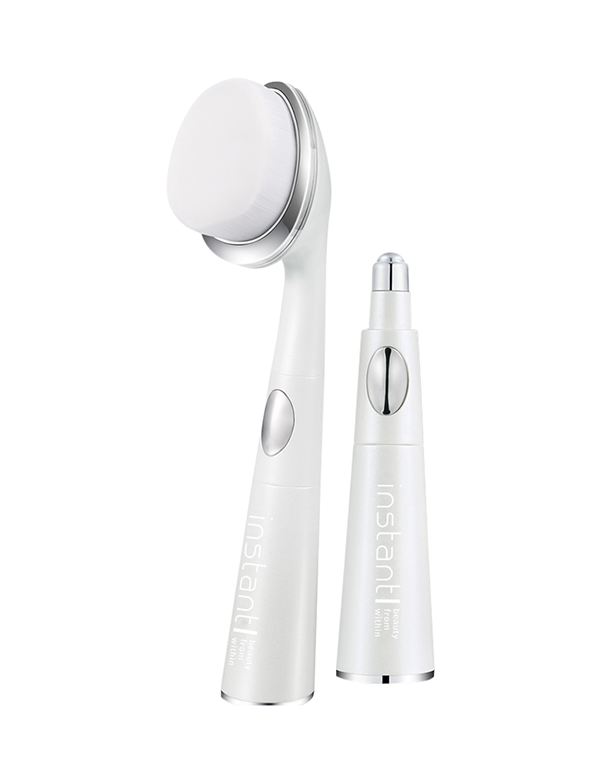  
INSTANT Sonic Facial Cleanser
Sonic Vibration Massage: Through the soft subtle nanometer bristles in the cleaning process more than 22,000 times per minute sonic vibration massage.
Eye Massager: Relax and soothe your eyes
Water-Drop Shape Head: It follows the contour of the skin for close cleansing and to strengthen the effect of the massage treatment.
Sonic facial cleanser invigorates the surface of the skin making it feel softer, smoother, and more elastic while also encouraging new skin cell production creating firmer & healthier glowing skin.

Key Issues
Dull skin and eyes
Dark circles on the eyes
Aging skin and eyes

Product Usage
Using the Device Remove the Battery Case and insert one AAA battery. (Battery is not included). Advanced Sonic Facial Cleansing 1. Apply cleansing gel/lotion onto these three zones (the forehead, the cheeks, the nose and chin) 2. Switch on the Instant 2in1 Sonic Facial Cleanser and place the Facial Brush Head on your face. Move it gently across the three zones in a circular motion and use it for 20 seconds in each zone. 3. Rinse your face and use your favorite moisturizing cream. Sonic Vibration Massage 1. Twist the Brush Handle to disconnect from the main unit; use the Eye Massager to massage the skin around the eyes. (If you have sensitive skin, it is recommended to turn o the device and use the eye massager head on the skin manually). 2. Apply eye cream to your under-eye-area, and move the Eye Massager gently (as shown in the photo).
1 other product in the same category:
Regular price
PHP1,899.00
Price
PHP1,234.35
Cleanses pores
Absorbs grease
Thightens skin
Exfoliate dead skin cells Features